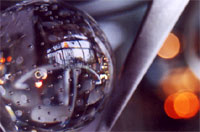 Contact Us!
Tel:
(815)-455-7070
Fax:
(815)-455-9396
Our Address
Crystal Lake Lighting
150 Virginia rd.
Crystal Lake, IL 60014
Can't find us?
Get directions from Mapquest
Need Help?
We're here to help! If you have any questions, comments, or you would like to talk to someone, you can call us directly at 815-455-7070, or you can reach us by fax at 815-455-9396.
Store Hours
Closed Sunday and Monday
Tuesday and Wednesday by appointment only
Thursday and Friday 10:00 am to 5:00 pm(CST)
Saturday 10:00 am to 2:00 pm(CST)

We are closed Sunday and Monday.
Building?
Bring in your blueprints, and we'll help you lay out your lighting!