Manufacturer Rating



This rating is based on the quality of products produced by this company. Our quality begins where lighting sold by depot stores ends.
Our rating system is as follows.












Worksheet
To help you keep track of the manufacturers and the lights that you like, you can use our lighting worksheet
(pdf viewer required)

worksheet.pdf(69k)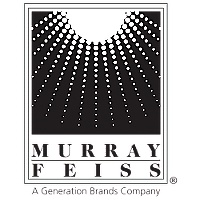 The Murray Feiss family of products is designed to complement and coordinate every interior and exterior lifestyle application and is found in the most select lighting showrooms and distinctive home furnishing retailers. From Art Deco and Mid-Century, to classic and contemporary, our product line is both architectural in concept and comfortable in design. We feature a variety of organic materials and exclusive finishes to work with every color palette and decorative style.
Our in-house design team creates product exclusively for Murray Feiss, in addition to our strong licensee programs which include Bob Mackie and Martha Stewart.
Murray Feiss features a broad selection in all lighting product categories. An extensive variety of fixtures including grand chandeliers, functional pendants, versatile kitchen fixtures, decorative wall lights, flush & semi-flush mounts, and vanity lights with coordinating decorative hardware are featured in our website. Our portable line includes a wide range of table, floor, and swing arm lamps, along with torchieres. See our exterior line of state-of-the-art outdoor lanterns including Energy Star and Title 24 compliant collections.
With a focus on design, quality, value and service, Murray Feiss is Home Fashion for Life.
How it works...
By clicking this link, you are leaving this site, and going to the manufacturers website. You can view this manufacturers products online. If you find items you like, contact us, and we can give you pricing. There is no pricing anywhere on this site, or on our manufacturers sites.
www.feiss.com (opens in new window)