Manufacturer Rating




This rating is based on the quality of products produced by this company. Our quality begins where lighting sold by depot stores ends.
Our rating system is as follows.












Worksheet
To help you keep track of the manufacturers and the lights that you like, you can use our lighting worksheet
(pdf viewer required)

worksheet.pdf(69k)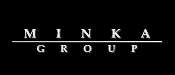 Welcoming in the new millennium, Minka Aire proudly present their most comprehensive and exciting collection of ceiling fans ever. In the web site you will find an unparalleled combination of form, function, and design. From classic to contemporary styling, all their fans have been engineered for superior performance and to provide maximum comfort in even the largest rooms. Something for every décor and budget
How it works...
By clicking this link, you are leaving this site, and going to the manufacturers website. You can view this manufacturers products online. If you find items you like, contact us, and we can give you pricing. There is no pricing anywhere on this site, or on our manufacturers sites.
www.minka.com/products.asp?div=167 (opens in new window)