Manufacturer Rating



This rating is based on the quality of products produced by this company. Our quality begins where lighting sold by depot stores ends.
Our rating system is as follows.












Worksheet
To help you keep track of the manufacturers and the lights that you like, you can use our lighting worksheet
(pdf viewer required)

worksheet.pdf(69k)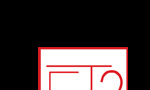 Headquartered in City of Industry, California, ET2 Contemporary lighting, a Maxim Group Company, offers a wide array of innovative lighting with a modern twist, both form and function driven, for the residential, hospitality and retail markets. Maxim Group Companies is a recognized leader in the lighting market, boasting a diverse line of products and brands that continually set new standards in innovation, quality and design in lighting. Maxim Group Companies has facilities in Atlanta, Dallas and Toronto, and is headquartered in Southern California.
How it works...
By clicking this link, you are leaving this site, and going to the manufacturers website. You can view this manufacturers products online. If you find items you like, contact us, and we can give you pricing. There is no pricing anywhere on this site, or on our manufacturers sites.
www.et2online.com (opens in new window)